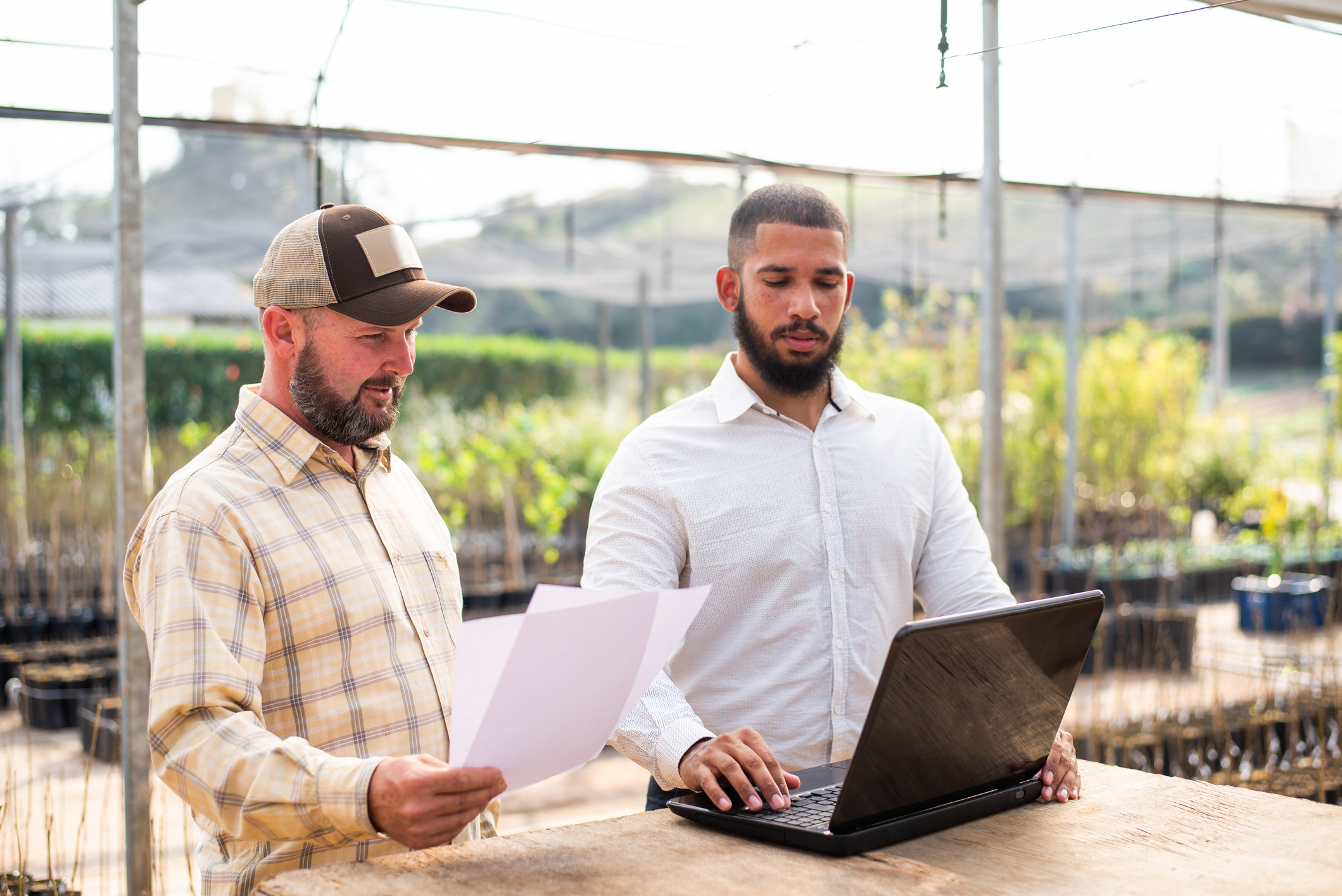 I tend to like to think that anything is possible if managed properly. Naysayers may disagree with this, but humans' ability to fulfill a linear progression from point A to Point B and achieve 'the impossible' exists throughout the entirety of human history.
But what happens when you, alone, don't know what point B is, or have the time, desire, or skillset to figure that out. That's where help and support are essential. A farm management consultant can help with this.
A farm management consultant is an advisor that is trained to provide insight and analysis on a variety of farm management topics including farm finance, human resources, operations, and marketing. As a trained professional, their job is to help farmers identify, understand, and manage appropriately, the issues that farmer business owners face.
It seems fairly well known that the word consultant is a commonly overused term that often means a whole bunch of things and nothing all at the same time. There's a whole bunch of memes out there about this. So perhaps a more appropriate word may be advisor or resource, or simply someone who can make your life easier.
As farms increase in size, farm business owners are forced to manage more and operate less. The progression from being a single owner/operator to having one employee, then upwards of 3-5 employees results in less doing and more delegating.  And from what I've observed, most people don't get into the business of farming because they are passionate about people management.  The idea of a wide-open field with no one else around and the peaceful purr of an engine seems to be what most people get into farming for, not babysitting employees.
While no two farms or farmers are the same, there are certainly a few consistencies or trends that exist from farm to farm. For example, there is often some level of conflict that exists between family members, that most often occurred prior to any farming relationship.
Another consistency amongst farms is that in the back of each person's mind, there is typically some idea about what the future might look like. This is referred to as a farm vision, and in many cases, farm team members are often not aligned in their vision for the future.
This is especially common in situations where there are uncomfortable realizations about the future. One where, for example, the patriarch and matriarch may not be able to continue doing what they are doing in the same capacity for much longer.
So, when considering whether or not you need the support of a management consultant on your farm, an initial question might be, "Do I myself, or someone on our farm management team, have the skillset or desire to manage this change or process on my own?"
Farmers use this thought process quite often when hiring a bookkeeper or an agronomist and are increasingly exercising the same thought process with other business advisors.
So how do you determine who is the right fit for your farm?
Firstly, you may want to ask what type of qualifications an advisor has, no different than when you're hiring an agronomist or someone with a certification in accounting. You may even want to consider asking for references.  And of course, it's important to gain clarity around compensation. How much, and when to pay, are questions that are essential for ensuring that the farm has an adequate budget in place for advisory services.
Working with consultants is a form of investing in yourself and your farm business. It's both an investment and a form of risk management as farm businesses manage all sorts of changes.  As farms become larger and more complex, management consultants are a helpful resource to help you get from point A to B.
My job as a farm management consultant is to make farmers lives easier. Personal life, family life, and the farm are closely intertwined.  Choose an advisor who understands the complexity of managing these priorities in a way that works for you and your business.
If you would like to speak to one of our consultants about this topic contact us.