Be Accountable, be focused, and feel supported while advancing your business.
Backswath Management Peer Groups are a community of agriculture producers and professionals pushing the boundaries of their management practices.
Every peer group is structured differently and is often as unique as its members, although at the same time, the groups share similar features and benefits. Each group is made up of individuals selected to ensure a well-matched cohort. The groups meet throughout the year to tackle issues and opportunities currently facing each participant. These groups create an environment where individuals can find and give support, solve problems and achieve their goals alongside equally motivated people.
Each meeting is guided by a trained Backswath facilitator who is supported by the team at Backswath Management. Peer Group members will also hear from speakers chosen from within Backswath's vast network of industry professionals.
Our innovative, motivated, and business-minded participants are often pushed out of their comfort zones to have their assumptions challenged in an environment where they can develop, and benefit from, a deep level of trust amongst each other. That trust lets members openly discuss and navigate a wide range of business challenges and opportunities, including potentially sensitive issues such as family dynamics that arise in agricultural businesses.
Why join a Peer Group?
A Peer Group allows you to carve out the time you need to focus on high-level strategy, develop innovations and stay accountable to your long-term goals. Networking is also a side benefit. Joining a peer group will have a direct focus on strengthening your strategic, business and financial decision-making processes.
Your fellow producers and professionals have powerful insights for you and your perspectives will help them.
Learn about our different Peer Groups by following the links below.
Farm Managers
Only someone who's done it can truly understand the challenges, anxieties and rewards of running a farm, but where can you find producers who want to discuss business development beyond the local coffee shop talk? That's where Backswath Management's Peer Groups come in.
These groups provide a secure and confidential environment for farmers to share their expertise and receive guidance on issues affecting their farm management and personal growth.
Backswath launched it's first farm management peer group in 2014 and has since expanded the peer group program.
Farm management groups meet in person 3 times per year in a location chosen by members. The group size is kept to ten farms with participants including inter-generational family members, couples, and individual producers all focused on improving their business management.
Contact us to learn more about the farm management peer groups for which Backswath is currently recruiting.
Emerging Farm Managers
The number of young farmers entering the agriculture industry in Canada decreases every year. There is a real need for young producers to wear multiple hats as they begin the process of becoming actively involved in managing the farm. The associated challenges are enormous and greater than ever.
Backswath offers peer groups for young producers who are not yet solely responsible for the management of their family farm but are involved in the day-to-day operations. These peer groups recognize that the transition to assuming more responsibility on the farm is a gradual process and therefore, have a more direct focus on some of the pillars of every operation (human resources, financial management, communication and marketing, strategic planning).
Through exploration of these topics and sharing their experiences with fellow members, participants will develop their confidence and leadership skills as they assume more responsibility in farm management.
Contact us to learn more about the Emerging Farm Manager peer groups for which Backswath is currently recruiting.
Agribusiness Professionals
With constant innovation in the agriculture industry, it is imperative that professionals are always informed and competitive to stay relevant. The "business" of agriculture is consistently evolving.
For this reason Backswath offers peer groups to agribusiness professionals who want to push the boundaries of their management practice in an environment made up of their peers.
These peer groups are made up of non-competing participants which creates an open environment where members can share information and exchange ideas confidently and comfortably. Meetings are scheduled throughout the year in a neutral location. The meetings are facilitated by an agriculture business consultant who ensures members are working towards long-term goals while receiving the short-term benefits of each guided session.
Contact us to learn more about the agribusiness peer groups for which Backswath is currently recruiting.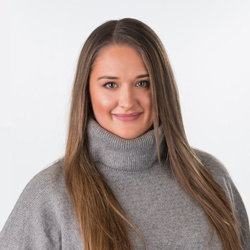 Sara Chambers
Program Coordinator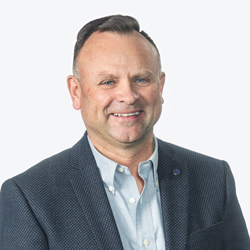 Bruce C. Kirk, CPA, CMA
Agribusiness Professionals Facilitator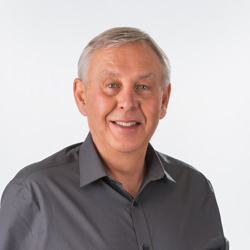 Terry Betker, P.Ag, CAC, CMC
Farm Managers Facilitator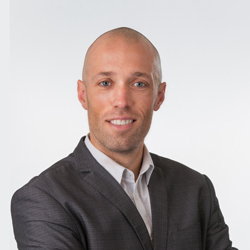 Scott Kemp
Farm Managers Facilitator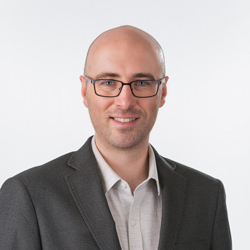 Gavin Betker
Emerging Farm Managers Facilitator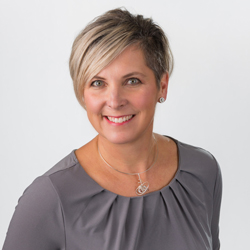 Josée Lemoine, CMC
Facilitator
What our Members Have to Say…
Dustin Burns and Kristi Nylen-Burns, Windy Poplars Farm
Members Since 2015
Over the past five years, Dustin Burns and Kristi Nylen-Burns have been inspired and energized by having confidential, goal-oriented discussions with like-minded farmers.  Here's their story.
In the 45 years since John and Linda Burns came home to farm near Wynyard, Sask., Windy Poplars Farm has always been about more than growing crops.
"They were progressive from the start," says their daughter-in-law Kristi Nylen-Burns. "They focused on education and trying new farming techniques— and they passed that along to the rest of us."
Today, the farm includes Kristi and husband Dustin Burns, Dustin's brother Tyler and wife Janelle and partners Doug and Bonita Reeve.
Some innovations at Windy Poplars Farm occur in the field. As one example, the farm now has two growing seasons under its belt with the DOT autonomous platform and 30-ft. Seed Master seeding unit.
Another game-changing innovation goes back to 2015. That's the year Kristi and Dustin joined a farmer Peer-to-Peer Network Group (Peer Group for short) organized and moderated by Backswath Management.
The Power of Peers
Backswath's Peer Groups bring together carefully chosen small groups of producers for guided, confidential, results-focused discussion. The program is open to farm operations of all types and sizes. Backswath matches individual farms with others with compatible operations, so that discussions are as relevant as possible.
Kristi and Dustin were matched with a group of prairie producers – couples as well as individuals – who share an interest in technology and innovation.
Discussions relate directly to personal and business goals identified by the group, and the steps needed to achieve them. Backswath also brings in speakers and workshop leaders to guide the members through specialized topics such as succession planning and human resources.
Dustin and Kristi's group is moderated by Backswath President and CEO Terry Betker. As they see it, he helps the group achieve far more than a casual conversation between farming neighbors could.
"Having a skilled facilitator is critical," says Dustin. "There are different personalities around the table, so Terry draws people out and keeps the discussion productive and group members accountable. Even though he doesn't say a lot in the discussions, there's a real skill there."
Member Relationships Deepen with Time
Pre-COVID, meetings took place in person and lasted a full day, plus an evening meal and social gathering. Since COVID hit, the meeting format has changed to a virtual approach. The group has carried on socially via WhatsApp and looks forward to meeting in person as soon as possible.
"We've really missed it," says Kristi. "Partly that's because, it's not all about business. People have a level of care for each other. Someone could be having a struggle with a family member or be facing a difficult farming situation. People will offer help and support and check in with each other later."
To be successful, a peer group discussion demands openness and a willingness to share business information in a confidential setting. That's different than a casual chat about farming at a local sports or ag event. Finding producers in your area whose interests align closely with yours can be a challenge, but not impossible.
"This is a completely different feeling than sitting down with your neighbors," says Dustin. "For one thing, there's absolutely zero competition within the group. You won't be bidding on the same piece of land, for instance. The way it's structured removes any inherent competition from the discussion and I think that's so important."
Return on Investment
For Dustin and Kristi, their Peer Group meetings require 36 hours away from the farm, which includes travel time. What's really exciting, though, is what happens when they arrive home.
"When we come back, we're energized," says Dustin. "We want to dig into all those challenging things that you put aside when you're busy with farming. We want to tackle those. It's about working on the business vs working in the business."
The investment in a Backswath Management Peer Group is two-fold. There's a fee to participate, which covers the cost of group formation and communication, meeting moderation and outside resources such as speakers. There's also the investment in time of being away from a busy farm and doing the thinking and planning needed between meetings to ensure group and individual goals are met.
Hour for hour, dollar for dollar, it's an investment this innovative farm couple is glad to make.
"It has helped us become better farmers and better business managers," says Kristi. "We have not found another farming tool that has given the kind of value that we have found with our Peer Group, both for the money and time invested. I'm not sure we have anything else that can rival that."