Slide
Your business. Your success.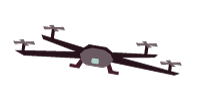 As Canada's leading ag-only consulting group, we can help your farm or agribusiness perform better today and meet your goals for the future. Our team of experienced, friendly advisors is on your side.
Advice, tools and support for farms and agribusinesses like yours.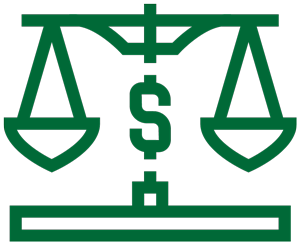 A balanced approach with 4 strong pillars
The most successful businesses perform well across four areas: Finance, People, Marketing and Operations. We start by helping you determine which areas you're strongest at and where you might have gaps to fill. We'll work with you to get all four areas where you want them to be.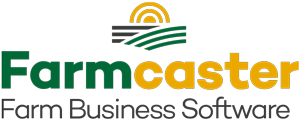 Finance software made for family farms
Knowing you're on track to meet your goals is a great feeling. Farmcaster, our financial analysis software, keeps you up to date on where your farm stands today. Just as important, you can easily compare your current financial position to previous years, your future goals and other farms like yours. Farmcaster tells you all this and much more, any time. Test-drive Farmcaster today.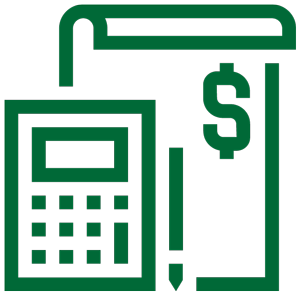 Backswath Retirement Calculator
Have you checked your retirement spending costs and needs lately? Have you looked at the impact of potential estate distribution to non-farming family members and how that will impact on your farm's ongoing viability? You could be sitting in a very comfortable position – or you may be facing some potential shortfalls in the future. See the big picture and make sure you're positioned where you expect to be or need to be with our Retirement Calculator.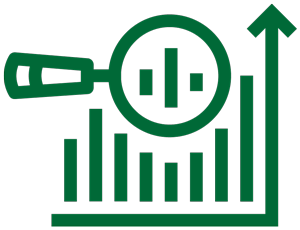 Farmers helping farmers. It works.
Only someone who's done it can truly understand the challenges, anxieties and rewards of running a family farm. Your fellow farmers have powerful insight for you and your perspective will help them. Our Peer-to-Peer Network Group brings together carefully chosen small groups of producers for guided, confidential, results-focused discussion. It will benefit your farm. It could change your life.

"With Backswath, as much as anything, we learned how important it was to deal with issues that might have been holding us back and make them a priority. It can be difficult to deal with these topics, but Terry's experience and non-judgmental demeanor coached us through that process extremely well."
"When I look at good investments we've made in our operation, the money spent with Backswath is at the top of the list. After Terry became familiar with our operation, he kept saying, "I think you're paying too much for your credit". He put the Regional Manager from a competing bank in touch with us. We provided our financials and along with his ratios and advice we received a very strong offer from that lender. Our lender chose to match it and a bit more. When I look at the dollars and cents of that financial change, which was really initiated by Terry, it's huge."
Gary Flitton
Twin Valley Farms, Vulcan, Alta., Backswath client since 2014
"As our business has grown, it's been imperative that our systems and processes grow with it. I've used Backswath for many different functions: from day-to-day business advisement, data processing, bookkeeping, to utilizing a contract controller and for longer-term strategic planning. With Backswath, you're not just getting access to one person but a team of advisors with a broad depth of skillsets."
Chris Kletke
Kletke Hay & Straw, Brunkild, Man., Backswath client since 2010
"Whether you're in the ag business other types of business, or life in general, we all occasionally have a tendency to believe "I'm the only one with challenges." As a person grows and learns throughout life, we understand everyone has challenges and acknowledge the fact we are unable do everything on our own. If we're honest with ourselves, willing to invest in ourselves and build trust with others, we will better ourselves. This is where I believe Backswath has supported us and challenged us in helping our farm business create opportunities to learn while contributing to driving efficiencies."
KAL Farms Ltd.
c/o Kim Levee, Radville, Sask., Backswath client since 2012
I teach a course in the University of Manitoba's ag diploma program that has an emphasis on lending and how financial management information factors into lending processes and decisions. Half to two-thirds of the students typically have plans to return to the farm. The balance either plan to enter the agriculture industry or are unsure of their...
read more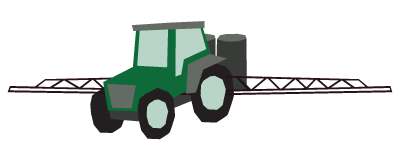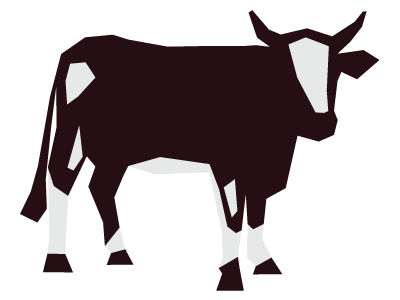 Subscribe to Shop Talk Newsletter
We're excited to bring you news, updates, events, and information on Backswath to help your farm or agribusiness. Sign up for our newsletter and be the first to know about what's going on.
Let us help you take your operation to a higher level.
Backswath Balanced Management Tool
How would you rate the overall "balance" of your farm management?
Poor? Moderate? Optimal?
Backswath Management Inc. designed a diagnostic tool to illustrate the balance that exists within and between the primary management functions (Marketing, Human Resources, Marketing, and Operations) on your farm.
It will help you pinpoint areas that require attention and will provide information relevant to the development and implementation of growth and intergenerational transition plans. Improperly balanced management, especially in growing and transitioning farms, can result in significant business challenges that have an undesirable impact on your financial performance.
This management tool illustrates that any management area where:
<4.0 – Shows performance is less than desired and management attention should be a priority. It should be attended to before proceeding with growth or transition plans.
<4.1 to 7.2 – Shows performance is adequate but management attention is required. Farm management can proceed with growth or transition plans cautiously.
>7.2 – Shows performance that illustrates management strength. Growth or transition plans should not experience difficulty in this management area.
Real Farm Example
In order to analyze their farm management practices, family members of a farm independently completed the assessment.
Their scores showed similar patterns of relative management strengths and weaknesses. One family member's scores were more positive than the others but not to an extent that would require further analysis and understanding. Variability in answers is expected and can be helpful as family members are able to visualize what each person thinks about the management functions on the farm. There was an apparent need to address challenges in the human resource management area, as was reflected in the lower scores by each person.
Independently, each family member identified three areas of their operation where some enhanced management focus was required. After comparing and discussing these management priorities, they agreed on two operations priorities and one human resources priority. Action plans were developed, implemented, and monitored for each of the three management priorities.
Backswath Retirement Calculator
How does the Backswath Management Retirement Calculator work? What are the results?
Using the data you will enter in the Calculator, and applying some projections and assumptions, the BMRC is a tool that provides a 'peek' at your financial picture in your retirement years. More specifically, it answers the following questions:
Am I saving enough money for retirement?
If not, what is my shortfall?
What if (scenario X) happens?
It tells you if you are saving enough for the kind and length of retirement you desire. If it anticipates that you might fall short of those goals, it can tell you by how much (displayed as 'underfunded years', not a dollar amount).
It also provides the opportunity to analyze some 'what-if scenarios' where significant events can be taken into account, and their potential effect on your retirement finances. The results are presented in a yearly format. For example, you may find your retirement funding falls short of your life expectancy by a few years. Alternately, you may find you have more than enough savings to finance your retirement, so you might want to use some of that extra money to invest, spend, donate, etc. This is valuable insight.