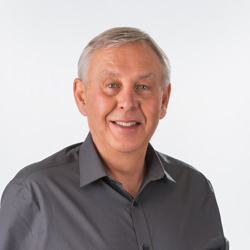 TERRY BETKER, P.Ag., CAC, CMC
President and CEO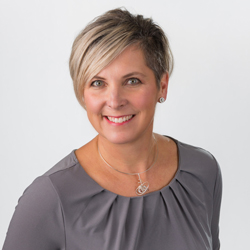 JOSEE LEMOINE, CMC
Chief Operating Officer
BRENDON FORNWALD
Farm Management Consultant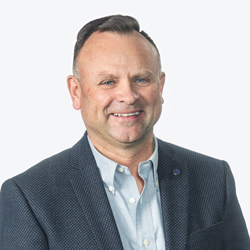 BRUCE C. KIRK, CPA, CMA
Agribusiness Consultant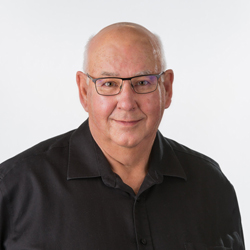 CLIFF HARRISON, P.AG.
Farm Management Consultant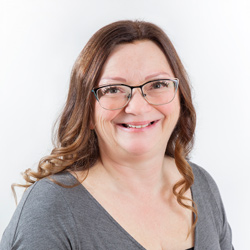 DAWN ROBERTSON
Senior Accountant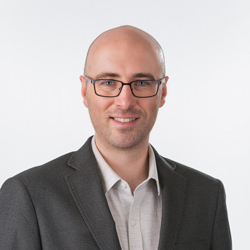 GAVIN BETKER
Farm Management Consultant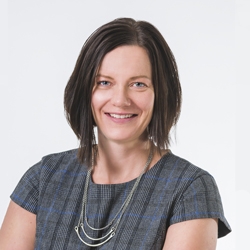 JACQUELINE GERRARD, P.Ag.
Farm Management Consultant
JESSICA BARHAM
Market Coach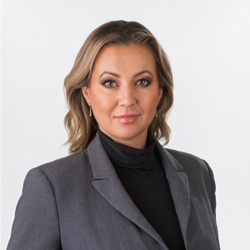 JORY JANZEN
Bookkeeper/Senior Analyst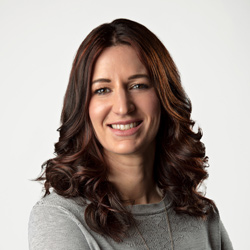 KATELYN DUNCAN, P.Ag.
Farm Management Consultant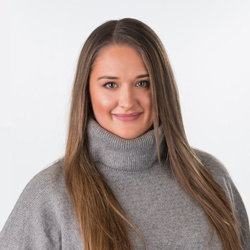 SARA CHAMBERS
Peer Group Program Manager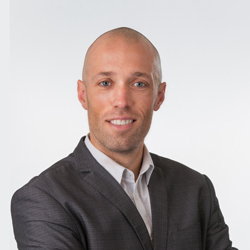 SCOTT KEMP
Farm Management Consultant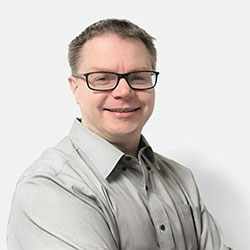 WADE MCLAUGHLIN
Controller/Senior Analyst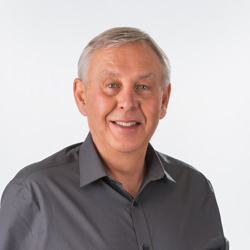 TERRY BETKER, P.Ag., CAC, CMC
President and CEO
Terry Betker, P.Ag., CAC, CMC is President and CEO of Backswath Management Inc., a company that originated in Souris, MB in 1992. Terry has an interest and passion in providing consulting expertise to farmers and agribusiness, focusing primarily on strategic and transition (succession) planning, financial performance analysis and general business management.
Terry is recognized for his visionary and leading-edge contribution to farm business management. He is further recognized for his work at MNP LLP where he was a Partner and Director of Practice Development in Agriculture for over 12 years. Terry was responsible for strategically positioning MNP at the farm, industry, and government level within Canada. Terry initiated the development of the agriculture consulting practice across MNP.
Terry's roots go back to the family farm, still in existence near Souris, MB, where he farmed with his parents and brother for nearly 20 years.
A popular speaker on management issues, Terry has delivered presentations to major farm lenders, international food product and supply companies, farm industry associations, and numerous farm groups. He has made presentations on farm management in Canada, the US, Netherlands, England, Poland, New Zealand, Tasmania, Chile and Mexico. He is a sessional instructor on farm management at the University of Manitoba.
Terry is the past Canadian representative to the International Farm Management Association. He is a founding member of familybusiness.ag. Over the years, he has been an active member or director of the Canadian Association of Management Consultants, Agrologists Manitoba, the Canadian Consulting Agrologists Association, the Canadian Association of Farm Advisors, and Farm Management Canada. He is a regular contributor to Canadian farm newspapers and magazines.
Looking to innovatively advance farm and agribusiness management?
Contact Terry Betker.
Josée Lemoine is the Chief Operating Officer and Strategy & Facilitation Leader at Backswath Industries. She is responsible for the overall operations and oversees our consulting and specialty practices. Josee has been working as a management consultant since 1998 across numerous industries; her specialty is to work with business owners to develop strategic plans, and coach them through implementation.
Josée is a Certified Management Consultant, has completed a Bachelor of Commerce Honours in International Business from the Asper School of Business, including a semester abroad at the Fundacao Getulio Vargas in Sao Paulo, Brazil. She has a Bachelor of Arts in French and Spanish from the University of Manitoba and she lived in Lisbon, Portugal for a year in 1990-1991.
Josée kicked off her consulting career at MNP LLP, and left her role as a manager in 2005. She joined Encore Business Solutions as a Strategy Leader and VP of Business Development, leading the launch of a procurement software program developed for the ethanol industry. In 2008, Josée founded Pivot Performance, a management consulting company specializing in strategic planning and facilitation, and worked there until she merged with Backswath in August 2019.
Josée is the current President and Chair for the Institute of Certified Management Consultants of Manitoba and Member of the Joint Services Committee with CMC Canada. She was President of the Board of the Festival du Voyageur from 2002-2004, and has held Board positions with the Winnipeg Regional Health Authority (2011-2015). She was also a member of the Resources Committee responsible for finance and human resources.
Josée is a mother of two life-loving teenagers. She stays active, and enjoys reading, cooking, sipping on wine and eating dark chocolate. She golfs, tends to her flowerbeds and square-foot gardens, and when life permits, she loves to get away and explore new parts of the country/world.
Looking to innovatively advance farm and agribusiness management?
Contact Josée Lemoine.
Gavin Betker is a Farm Management Consultant with Backswath Management. He graduated from the University of Manitoba with a Bachelor of Commerce (Hons.) in 2004.
Having grown up on a farm, Gavin shares Backswath's passion for advancing farm management. After obtaining his business degree, he worked as a production manager for Jeld-Wen Windows and Doors in Winnipeg. Not long after, he was promoted to regional service and logistics manager for the Southern Alberta region. Eventually, he decided to change career tracks and returned to his roots and came back to Manitoba to farm. He spent four years as a hired farmhand and learned even more about the agricultural industry first-hand. Gavin has been with Backswath since 2013, where he is combining his business and farm backgrounds together as a consultant.
In his spare time, Gavin likes to stay active playing ultimate, soccer, hockey, and curling. He is a volunteer for IRCOM, the Immigrant and Refugee Community Organization of Manitoba. He also was a board member for Motionball Winnipeg – a charity fundraising event for the Special Olympics.
Looking to innovatively advance farm and agribusiness management?
Contact Gavin Betker.
Scott Kemp is a Farm Management Consultant and leads the Health and Wellness service line. For 10 years, Scott worked as an internal consultant within Manitoba Infrastructure, helping teams find simple and creative solutions to complex problems.
Scott founded Agile Health, a workplace health and wellness agency that has helped organizations improve the physical and mental health of their employees. These are the same kind of services he is now offering to farm and agribusiness clients, their employees, and their families.
Scott grew up on farm in southwestern Manitoba and now lives in Winnipeg, but regularly takes his young family back to the farm to learn about and enjoy farm life. Scott is very involved in the fitness community in Winnipeg and is an avid triathlete, triathlon coach, and cycle instructor. He also volunteers his time with the United Way's Impact Councils, but above all enjoys coaching and spending time with his wife and three young children.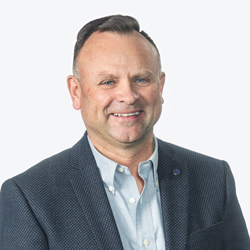 BRUCE C. KIRK, CPA, CMA
Agribusiness Consultant
Bruce is a Agribusiness Consultant with Backswath Management, based in Alberta. He is a CPA, CMA with diplomas in Business Accounting and Agricultural Machinery Technician. Originating from a Saskatchewan farm, Bruce has gained experience in the manufacturing, transportation, construction, and agriculture business sectors and has re-focused on his farming roots.
A dynamic leader, Bruce specializes in areas such as organizational change, operational and financial management, and is skilled in human resources, coaching, process improvement (Lean), cost management, and risk mitigation. With high energy he navigates his clients to more profitable outcomes with problem resolution and solution execution.
With experience as a General Manager, CFO, and Director of Financial Operations, adaptability has become a great asset to his customer service deliverables in each of these roles as a management consultant.
In the past, he has provided CFO and GM services that included change management, organizational restructuring, COVID-19 impact mitigation, operational process and profit improvements.
In his down time, Bruce enjoys "wind therapy" (riding his motorcycle), golfing, and curling.
Wade McLaughlin is a Controller/Senior Analyst specializing in farm and agricultural bookkeeping at Backswath Management. He is a certified professional bookkeeper, a QuickBooks ProAdvisor (Gold), certified expert in QuickBooks Online, and an ACA (AgExpert Certified Advisor). He is passionate about the day to day operation of businesses and has helped many companies improve their record keeping best practices. Over the years, Wade has worked in many diverse industries, such as financial services, construction, retail, and restaurant,.
Wade has been responsible for all aspects of accounting including payroll, bank reconciliations, cash flow management, generating profit loss statements, balance sheet statements and budgeting, and has worked for companies with revenues ranging from below $100 000, to over $3 million.
Wade began his bookkeeping career in 1996. His entrepreneurial spirit moved him to start his own business in 1999 in his hometown of Grande Prairie, Alberta, and he soon became the Controller for a small group of companies. In 2007, he took a Controller position with a company in Winnipeg, and moved his growing family to the country to be closer to extended family in 2015.
Jory Janzen is a Bookkeeper/Senior Analyst with Backswath Management and has worked in finance for many sectors including agribusiness, aerospace, and the healthcare industries. A graduate of the University of Manitoba, Jory has diplomas in business accounting and financial management along with several certificates in Six Sigma, Lean, and database design.
In addition to her accounting profession, Jory and her husband own and operate a grain farm in Manitoba and spend a lot of their evenings and weekends at the hockey rink with their two young sons. An avid horse rider, Jory participates in competitive hunter and jumper horse shows.
Looking to innovatively advance farm and agri-business management?
Contact Jory Janzen.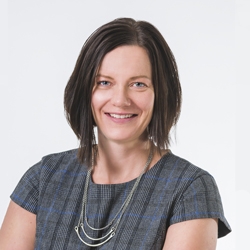 JACQUELINE GERRARD, P.Ag.
Farm Management Consultant
As a Farm Management Consultant for Backwath Management Inc. Jacqueline (Jacquie) provides consulting expertise to farmers and agribusiness on strategic business and succession planning, financial analysis, and change management.
Jacquie developed a passion for agriculture on her family's farm in Western Manitoba. She has a degree in Agribusiness from the University of Manitoba – graduating with Distinction, the University Gold Medal in Agriculture, and the Lieutenant-Governor's Gold Medal in Agriculture.
Starting as a student at Meyers Norris Penny (MNP), Jacquie eventually joined MNP's Farm Management Division in Winnipeg, MB. After developing a strong understanding of accounting concepts, financial statements and projections, and management theory, she worked with all sectors of farm and large agribusiness clients to analyze their financial performance and develop comprehensive business plans.
Before joining the Backswath Team in 2011, Jacquie was a lender at Westoba Credit Union in Brandon, Manitoba where she analyzed financials and lent money to farmers, agribusiness and commercial members.
Jacquie delivers a one-day transition workshop to second year Agribusiness students at Assiniboine Community College. She is a current member and past executive of the Manitoba Institute of Agrologists and a registered consultant with the Government of Saskatchewan Farm Business Development Initiative (FBDI).
Jacquie farms with her husband and three children in Minnedosa, MB.
Cliff Harrison, P.Ag., CAFA, is a Farm Management Consultant at Backswath Management in Manitoba, specializing in financial reviews and analysis, strategic planning, risk management, transition management, and benchmarking. Cliff has over 40 years of experience in the farm management area including numerous years as an Agricultural Representative at Manitoba Agriculture before returning to his family's farm.
Cliff is a Professional Agrologist with additional training in program development and evaluation. He has a certificate in Dispute Resolution and is certified to provide benchmarking through the Dairy Profit Profiler. Cliff is a member of the Manitoba Institute of Agrologists, and the Canadian Association of Farm Advisors.
Cliff and his wife Janice continue to be involved in the operation of the family farm (which became a centennial farm in 2016), managed by their son Gavin.
Sara Chambers is the Peer Group Program Manager at Backswath. She is responsible for all aspects of the Peer Group Program, from supporting and recruiting members to ongoing management and development of the Program. 
Sara grew up on a small acreage in Morden, Manitoba. She earned a Bachelor of Science Degree from the Department of Animal Science in the Faculty of Agriculture at the University of Manitoba. After University Sara gained international experience in general business management including customer service, human resources, and bookkeeping where she lived in South Africa and Namibia. Sara brings to Backswath a passion for the client experience and supporting producers to achieve personal and professional success.
Sara and her husband are outdoor enthusiasts. They take every opportunity to go camping, hiking, and spend time on the lake at the family cottage, all with a pair of binoculars close by for birdwatching.
Looking for more information about Backswath Peer Groups? Contact Sara.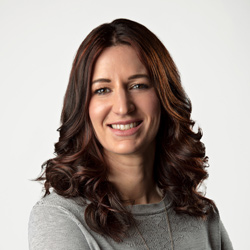 KATELYN DUNCAN, P.Ag.
Farm Management Consultant
Katelyn is a Farm Management Consultant at Backswath Management based out of Regina.
Katelyn brings a diverse set of knowledge and experiences to farm consulting. Katelyn has had the opportunity to experience international agriculture through her work on farms in Africa and Australia and touring farms across Canadian provinces.
Prior to her farming career, Katelyn worked for the Government of Saskatchewan in the areas of public trust, agriculture policy, environmental policy, and farm debt mediation consulting.  She has experience as a field consultant and was previously the General Manager of the Saskatchewan Young Ag-Entrepreneurs, a non-profit young farmer organization.
Katelyn holds a Bachelor of Science in Agriculture from the University of Saskatchewan and an Agriculture Machinery Certificate from SaskPolytechnic. She is currently pursuing her Masters in Public Policy at the Johnson Shoyama Graduate School.
Katelyn's vast experiences gives her applicable knowledge in all thing agriculture. She specializes in a variety of farm management areas including transition planning, decision making, operational effectiveness, governance and policy.
Katelyn has a pulse on all things agriculture.  She shares her perspective on farm management, agronomy and personal health in her monthly Western Producer Column Ag As I see It.
Jessica Barham has a dual role here at Backswath as our Market Coach and as a Farm Management Consultant.
Growing up east of Winnipeg on a hobby farm and assisting with her family's market garden helped Jessica gain a passion for agriculture and for working with her hands in the dirt.
After graduating from the University of Manitoba with her Diploma in Agriculture in 2011, Jessica started her career as a Market Advisor and continued that work for almost 10 years.
During this time, she witnessed the stress that can come with grain marketing and took great pride in helping farm families find profit and peace of mind through a systematic approach.
Jessica joined Backswath in late-2021 to share her knowledge and experience with Backswath clients.
"There isn't one right way to market grain that works for everyone," she says. "Some people have a high tolerance for risk and can handle some setbacks. Others would rather aim for consistent profitability and less stress – that's my philosophy as well and that's how I can help."
Jessica lives in Teulon, Manitoba with her husband and young daughter. She enjoys gardening, reading, loud music and all things family.